Season 2 of Teen Wolf was written and produced in Atlanta, Georgia during the Autumn of 2011 and Winter of 2012.
Show creator Jeff Davis remained head writer and executive producer.
MTV launched the new season over two nights. Episode 1, Omega, aired after the MTV Movie Awards on June 3, 2012. The second episode, Shape Shifted, aired on the following night in the show's regular Monday 10pm time slot.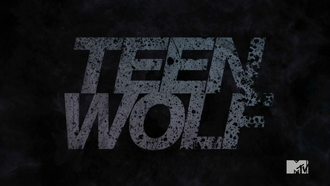 Much of Season 2 revolves around new Alpha Derek's attempt to form a new Teen Wolf Pack.
Lydia's remarkable recovery from the Peter Hale attack comes with side-effects including hallucinations and periods of lost time.
Jackson's hopes of becoming a werewolf are dashed as a new creature emerges and begins killing former Beacon Hills High Students.
Scott and Derek enter into an uneasy alliance to deal with the new supernatural threat.
Scott and Allison's relationship is tested first by her parent's forbidding the couple to be together then by Allison's increasingly violent nature after a personal tragedy.
Season 2 Episode 1 debuted with an estimated audience of 2.110 million U.S. viewers.
Image
#
Title
Writer(s)
Director(s)
Airdate

#201
Omega
Jeff Davis
Russell Mulcahy
June 3, 2012
When Lydia goes missing from the hospital, werewolves and hunters alike begin a search to discover not only where she is, but what she's become.

#202
Shape Shifted
Andy Cochran
Russell Mulcahy
June 4, 2012
Isaac Lahey's father is murdered the night before a full moon. Scott McCall, Stiles Stilinski, and Derek Hale plan a break-out.

#203
Ice Pick
Luke Passmore
Tim Andrew
June 11, 2012
Scott tries to keep Derek from creating new werewolves; Chris Argent officially begins Allison's training; the new creature in town takes another victim.

#204
Abomination
Christian Taylor
Tim Andrew
June 18, 2012
The new shape-shifter strikes again, and Scott recruits a reluctant Allison to acquire a rare book in Gerard's collection.

#205
Venomous
Ned Vizzini & Nick Antosca
Tim Andrew
June 25, 2012
Derek becomes convinced that Lydia is the shape-shifter, and forces Scott to help him protect her.

#206
Frenemy
Jeff Davis
Russell Mulcahy
July 2, 2012
With startling new information about the shape-shifter, Scott and Stiles hurry to protect their friends while Allison is given an investigative task by her family.

#207
Restraint
Nick Antosca & Ned Vizzini
Russell Mulcahy
July 9, 2012
Lydia learns more about her bite from Peter. Derek starts thinking he isn't a good leader for his pack and Jackson causes more trouble.

#208
Raving
Jeff Davis
Russell Mulcahy
July 16, 2012
During a secret concert, Scott and Stiles come up with a method to trap the new shapeshifter. At the same time, Allison's mother comes up with a plan of her own to take care of Scott once and for all.

#209
Party Guessed
Jeff Davis
Tim Andrew
July 23, 2012
Even as his relationship with Allison becomes further strained, Scott and Stiles must attend Lydia's birthday party. Derek locks his new wolves up to watch after them on their first full moon together.

#210
Fury
Jeff Davis
Tim Andrew
July 30, 2012
While following Derek, Allison is lead back to the sheriff's station, where Stiles, Melissa, Scott, and the Sheriff are also being held hostage.

#211
Battlefield
Jeff Davis
Tim Andrew
August 06, 2012
Scott plays in the championship lacrosse game and still must find a way to stop Gerard. Allison continues to pursue her vendetta against Derek.

#212
Master Plan
Jeff Davis
Tim Andrew & Russell Mulcahy
August 13, 2012
Scott races to uncover Gerard's master plan following a shocking death on the lacrosse field. Meanwhile, Derek plots to take Gerard down using his own methods.
The High School Principal in Shape Shifted is played by Teen Wolf Co-Executive Producer Christian Taylor.
Danny's Ex-Boyfriend in Frenemy is played by Teen Wolf Associate Producer Damon Jackson.
The look of the kanima creature was inspired by the Serpent God Set in the original Conan the Barbarian film from 1982 which Jeff Davis saw as a child.
Creator and Executive Producer Jeff Davis performed some of the stunts in the episodes Venomous, Restraint, and Raving.
This season features extensive product placement for Toyota vehicles and their Entune integrated multimedia navigation system and apps. Also AT&T and Samsung Smart Phones and Pantech Element Tablets are featured across several episodes.
Community content is available under
CC-BY-SA
unless otherwise noted.